On March 9th 2015 Coquitlam Search and Rescue was activated for two lost canoeists on the Pitt River in South western British Columbia. They reported they were lost, and cold, somewhere on Pitt Lake.
YourLo.ca/tion was used to request their location. The service worked, pinpointing them with 5 meters accuracy. The location was provided to the RCMP who confirmed it via helicopter a few moments later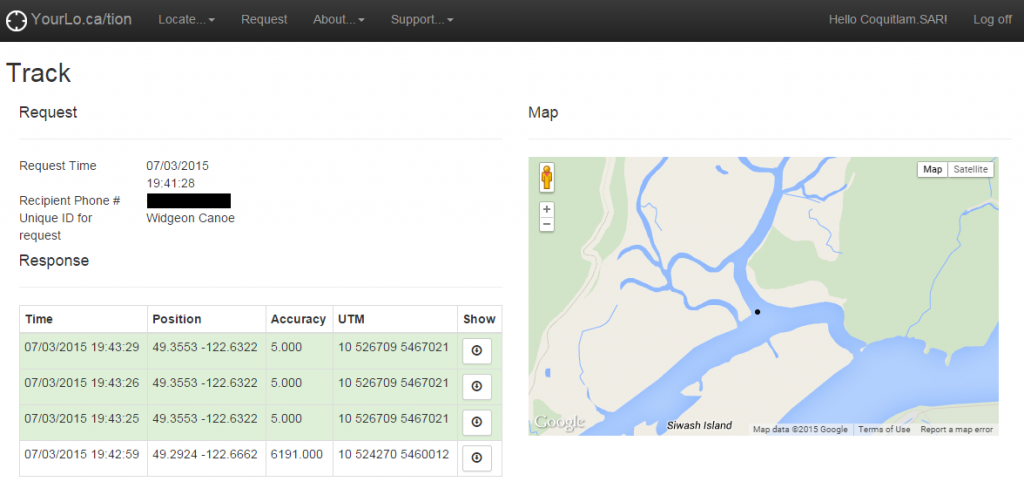 Knowing where the subjects were allowed the team to proceed directly to their location. They were located, very hypothermic, and transported to the hospital.